Yep, that's right. Winter is almost gone and Spring is fast approaching. It's almost time to ditch that I-look-about-20-stone-in-this coat and opt for a more lighter alternative - phew.
So here's the trends that will be hitting the high street - if they have not already - this Spring:
Seventies Style
Bring back the flares, the fringes and the crochet for the boho vibe is nearly upon us. This is more than just a #ThrowbackThursday, be prepared for the seventies style to make a dent in your SS wardrobe this year. A-line skirts, floral prints and maybe even a pair of flared trousers (if you're daring enough that is).
Double Denim
Well this is far from a new trend. This favourite fabric is bound to be playing a big part in the upcoming trends for this SS15 in more ways than you'd expect. Bite the bullet and go for it this year, just don't go too OTT on the DD.
Suede Suede Suede
It seems like the seventies style is going to be a big contender in SS fashion for 2015. Forget leather, it's all about the softer and more luxurious feeling fabric that is suede. Suede skirts, suede suits, just wait and see, I'm sure you'll be donning something suede (or suedette for that matter) this SS.
Lace Up Sandals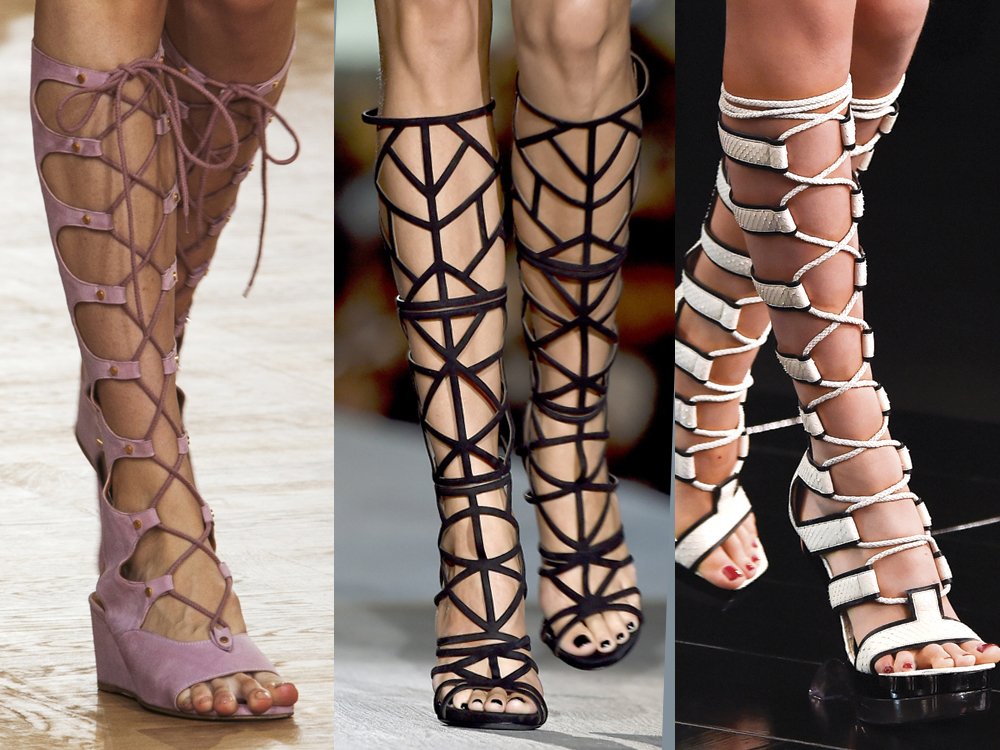 Think back a few years to when the gladiator sandals where around, now add to that more straps and well, more straps and there you have it, the new "warrior" style sandal. You may have seen these on a few if the Kardashian clan already and I'm sure they'll be hitting the UK highstreet any time soon.
And there you have it, my insight into what may be hung in your wardrobe this Spring and Summer!
Thanks for reading!
Bethany
XXX