Introducing a new segment to my blog is one thing. Keeping it up, is another.
But being January - a time for fresh starts and 20 second bouts of motivation, I thought I'd give this one a go.
A while back to one of my very first posts *blows off cobwebs* I began to write a segment every Friday called "Friday Fashion Fix" (I didn't manage to keep it up for long and as you can see I only posted two, you can read them
here
and
here
if you really want to). However this time around, I won't limit myself to just fashion related goods and instead I'm going to encompass erry'thing I've been loving the past week.
Anyway, here are my faves...
1. Palmers Cocoa Butter Hand Cream
I've never been a fan of hand cream, it just reminds me of old people with wrinkly hands (no offence mum) and flaky skin - mega ew! But after being given this chocolate smelling, soft skin smoother, I've been hooked. I don't know whether it's the fact that I'm trying to cut down on chocolate and this sweet chocolate smell gives me my daily faux chocolate kick or that my hands feel as smooth as a baby's arse. But regardless of whatever reason that has caused me to almost squeeze this bad boy dry, it's fucking fab and I should've jumped on the skin-smelling-like-chocolate bandwagon years ago, come at me boys.
2. Prison Break
Praise the Lord Baby Jesus for this show and praise the Lord Baby Jesus for Netflix showing it. I'm not going to lie, I did hear how good it was months ago but I didn't want to let myself become one of those Netflix obsessed, can't-get-out-of-bed types, but fuck it, I'm hooked. My boyfriend introduced me to it recently and we're already through Season 1 - as if that's hard to accomplish anyway. So yeah, if you haven't seen it already and need some excuse to stay in bed with your laptop propped up on your now warm and toasty thighs, I highly recommend.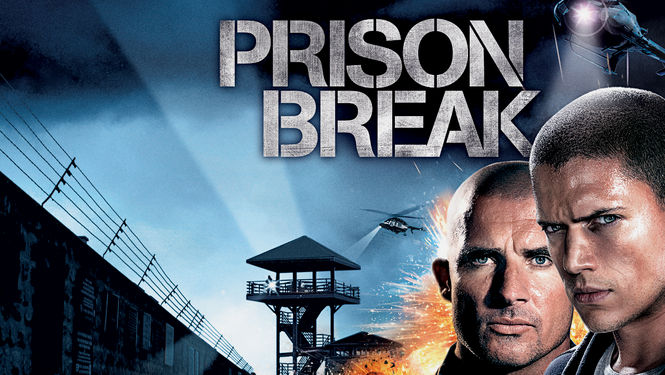 3. Mason Drinking Jars (with handles)
You must have seen these around, especially back in 2014 (not that it was that long ago). They're basically Pintrest in drinking glass form. You can get them with screw top lids, screw top lids and straws and even screw top lids with reusable straws - the list is endless. I picked mine up a few weeks ago from Tk Maxx (aka heaven) for only £4.99 for 4! Urban Outfitters sell them for around £10 for one (wtf?!) but they do come with the lid and the cool, reusable straw. I just went for the basic set and I fricking love them.
4. Zara Femme Eau De Toilette
Don't ask me what this smells like because I can't describe it, other than the fact that it is a "me" smell - according to my mum. It smells fab, it looks fab and yeah, you get the idea. I have so many bottles of perfumes from Marc Jacobs to Versace but half way through the sparkling bottle I just get sick of the smell. However this little Zara number in its effortless and chic packaging is one that I know (and pray) that I won't get sick of. Winner.
5. Fluffy Mule Slippers
It's a bit weird having slippers in a favourites post, but what the hell, I'm doing it anyway.
To describe these slippers, "comfy" would be an understatement. They're only cheapies from Primark but my god they're dreamy. From the moment I step foot into my house and until I leave the front door these slippers are permanently stuck to my feet. They may be your typical boring, granny-looking slipper but don't knock 'em till you've tried 'em. They're so fluffy I'm gonna die.
6. Leather Notebooks
Nothing makes you want to look into someone else's notebook more than if it's leather bound.
This isn't a recent purchase but something I've had for many years and is filled with all sorts; from shopping lists, blog post ideas and most importantly To-Do lists. Something about leather notebooks just screams "Write something in me!!!" and I'm way more inclined to jot down ideas in a leather notebook than I will ever be in Notes on my Iphone or a flimsy ring binder. Plus Harry Styles has been spotted clutching one after getting off a plane and don't even lie, we all want to know what's in there.
7. Post-It Notes
ALERT ALERT STATIONERY PORN
If you're like me, or if you're just a girl in general, stationery will get you weak at the knees. I don't know how bits of coloured paper, pens and pencils make me go giddy but they do - god help me. My best friend Scarlett (her blog is
here
, *plugs best friends blog*, go check it out) and I are obsessed with anything to do with stationery, even if it's your bog standard neon yellow post-it. These stick bits of paper are great for anything and when you open your school planner and see a pink, heart shaped post-it note with your homework written in a bright, glittery gel pen, you're probably way more likely to actually do it (just so you can tick it off with said bright, glittery gel pen).
And that's it! Keep your eyes peeled for next Friday's Faves!
Bethany
P.S. If it isn't uploaded I give you permission to personally beat me up until it is.
XXX